Raising quality TICA-registered Ragdoll kittens in our home. Since 2003.
Please Note: We are found online only at Royaldolls.com. We are NOT associated with similar cattery names and do not have a Facebook page. Please be careful and beware of imitations.
A Ragdoll Kitten = Unconditional Love

Two Ragdoll Kittens = Even More Unconditional Love, plus an Everyday Circus!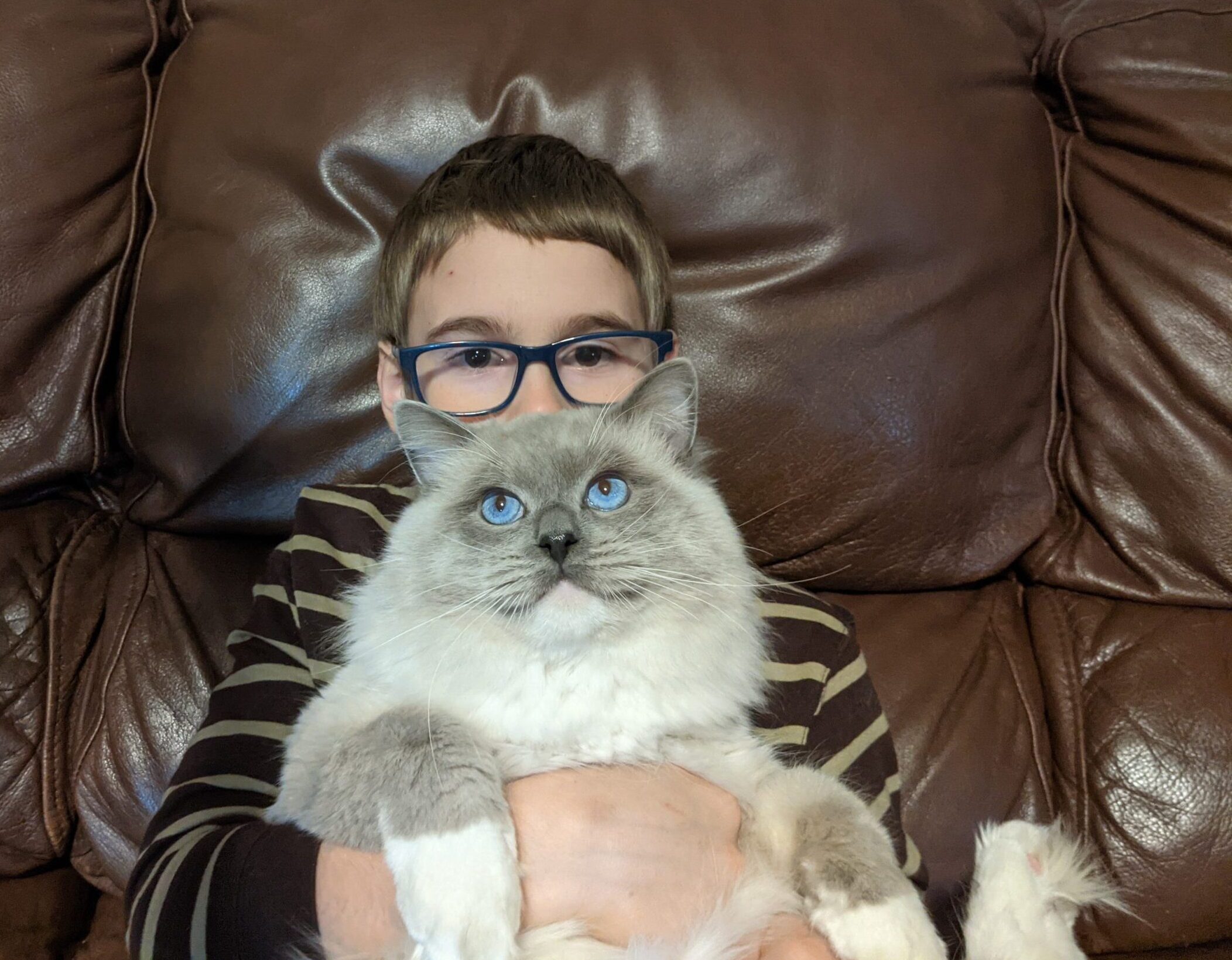 Family-raised with love...
*Since 2003, our TICA-registered Ragdoll kittens have been raised in our home and pre-spoiled by our large family. Our goal is first and foremost to raise happy and healthy kittens with the "melt-in-your-arms" sweet and lovable Ragdoll temperament for which the Ragdoll breed is known and loved.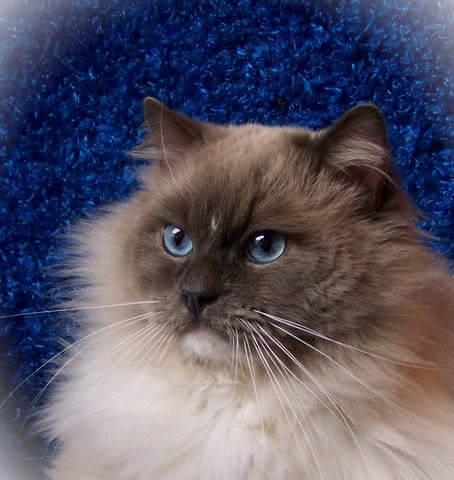 About Our Ragdolls...
Of course, our Ragdolls will conform to the breed standard, with wonderful pointed colors and patterns: seal, blue, red/cream/tortie, mitted, bicolor and colorpoints, and lynx! Beautiful blue eyes and and an exquisitely dense and soft, better-than-a bunny coat round out the ideal RoyalDolls Ragdoll kitten. To read more about Ragdolls in general, including the various colors and patterns, please visit our About Ragdolls page.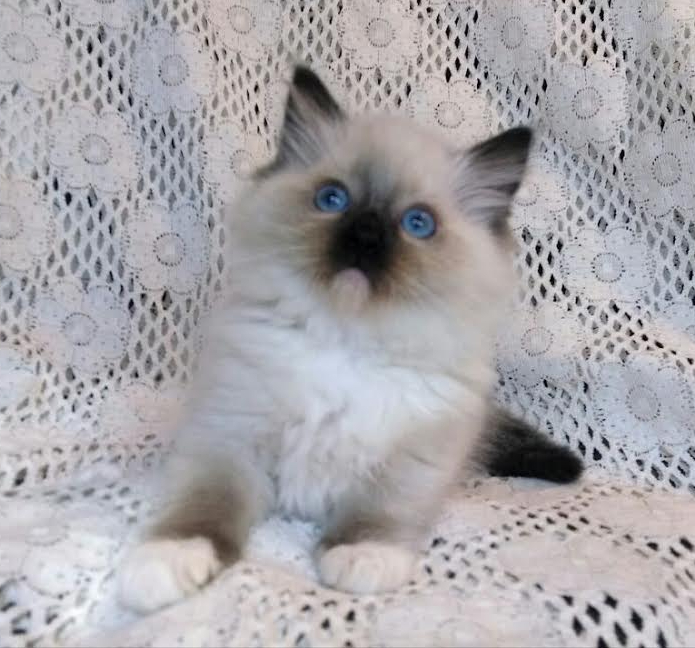 How to Adopt...
If you would like information about acquiring one of our cute and cuddly Ragdoll kittens from an upcoming litter, visit the Adoption Info page. There you will find out about our health guarantee (including our five-year HCM guarantee), our requirements, pricing, how to get on our waiting list for a RoyalDolls kitten, and much more!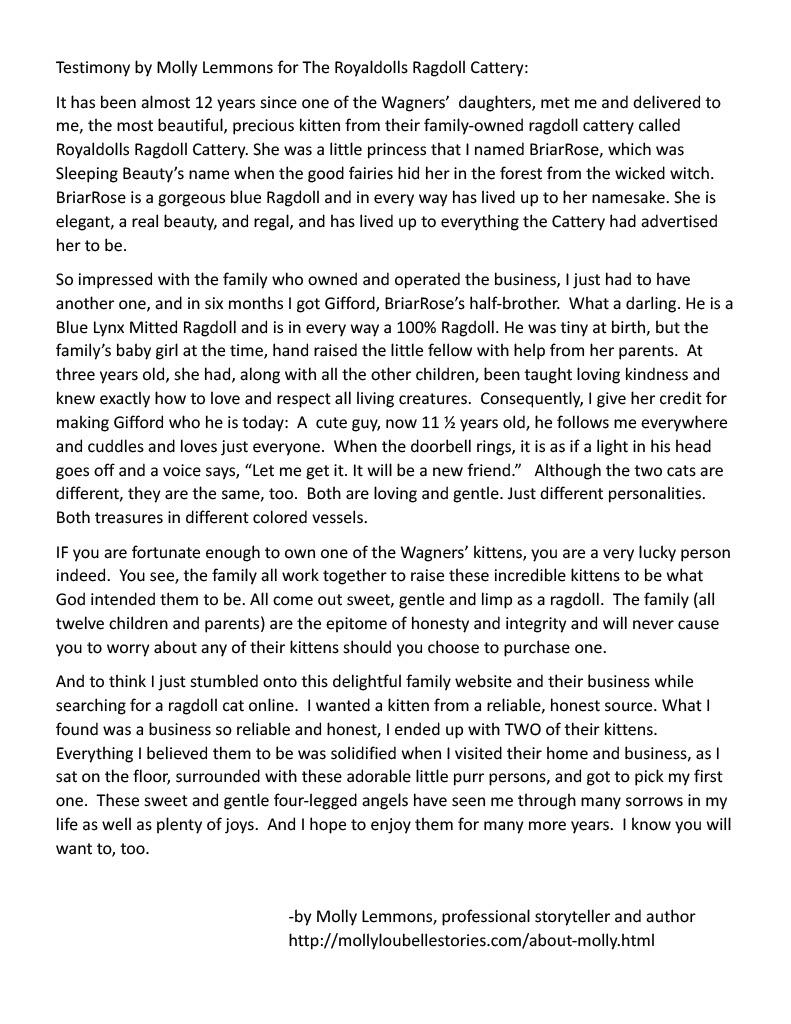 "Good Afternoon - I just wanted to update you on Lavender's fine progress. She took no time to adjust, but we did follow all of your recommendations right down to keeping her in one room the first several days. She bonded to (our daughter) Lauren immediately, comes when we call her and has become very close to her fur brother, Storm... You and your family have done an extraordinary job raising this kitten. Thank you for all of your hard work and dedication. I truly know how much of your blood, sweat and tears goes into your business. "
~~~~~~~~~~~~ *****2.5 years later: "Lavi's... coloring is beautiful and her personality is unlike any other cat. She is so easy going and just "rolls" with everything we throw at her! "
Our focus on optimal health...
**All of our cats are, and have always been, FIV and FELV negative. To protect the health of our cats, we are a closed cattery, which means cats do not go in and out for breeding. We are extremely careful (some might say paranoid) about exposing our cats/kittens to any possibility of disease.
**All of our breeding cats are DNA-negative/negative for the only gene known to cause HCM (a severe heart disease) in Ragdolls. None of our cats have outcrossing to Persians or Himalayans (breeds which carry the genetic kidney disease PKD) in their pedigrees.
**Before going home, each kitten undergoes a complete veterinary health exam and is vet-certified in writing to be healthy and free of parasites, is spayed or neutered, and receives all recommended vaccines for the first year. All of our kittens go home with 30 days of free (no credit card required) pet health insurance from Trupanion.
Our focus on purrsonality...
**The loving social Ragdoll personality is extremely important to us, and a central factor in our breeding decisions.
**Our kittens are raised in our home as part of our family. Every kitten is born just a few feet away from my bed, in our master suite. I hear every squeal in the middle of the night, and get up frequently to check on new babies!
**As they grow, kittens transition into larger areas of our home, and are loved on and carried around by adults and children alike.
**Our kittens tend to go home pre-spoiled. Once they become comfortable in your home (normally very quickly), they typically expect lots of time, love, and attention.
**Ragdolls are so very social that they do require a lot of interaction. If you are short on time, please consider adopting two kittens.
Or call/text Laurie at 918-917-9799.